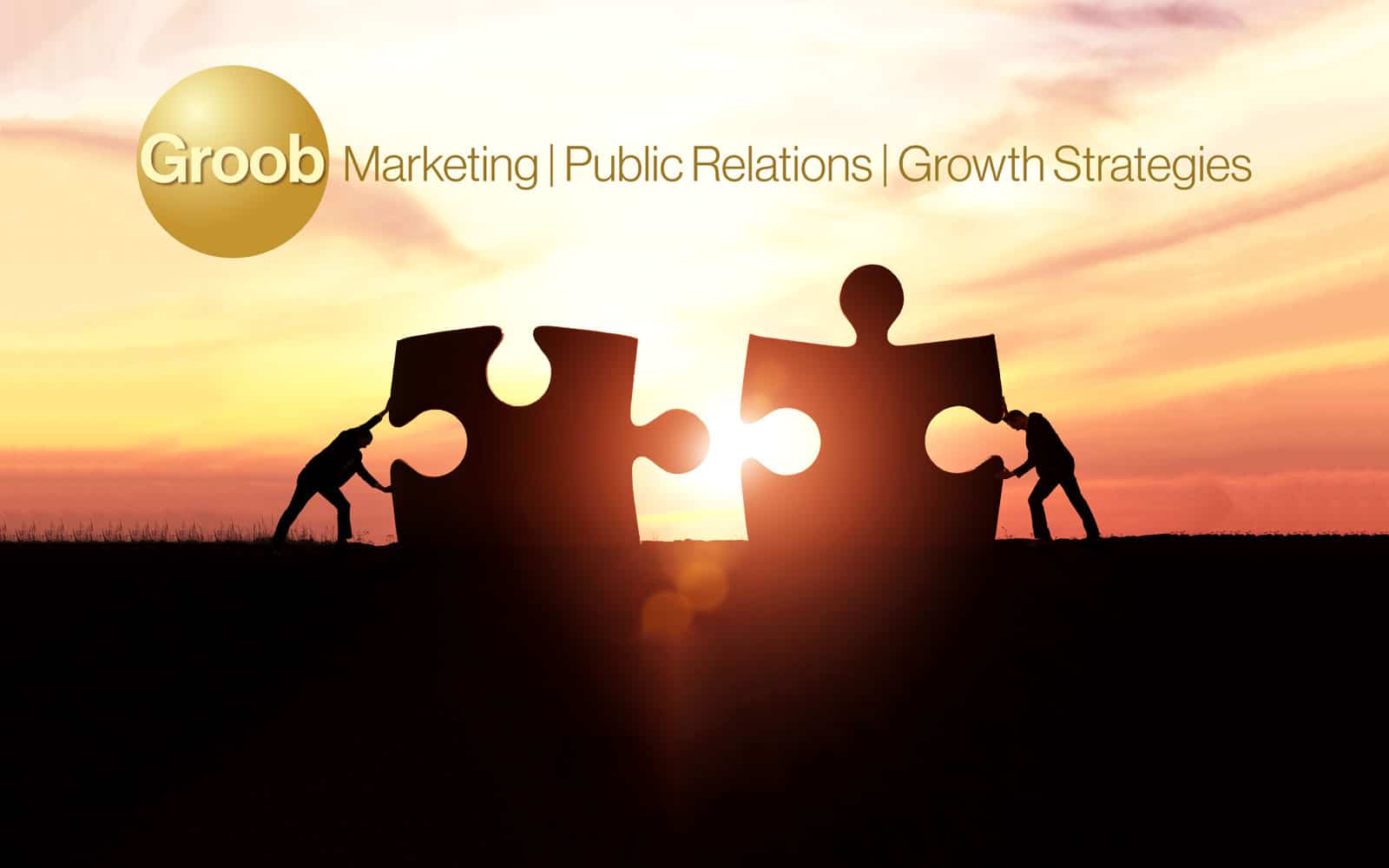 Long-established consulting firm rebranding to focus on business growth services
Covington, KY—A regional business and political consulting firm is rebranding to better align and focus its services to regional and national businesses.  Groob Strategies announced its rebranding with a new name, messaging and logo. "The most successful businesses are continually evolving," said Partner Jeff Groob. "We felt the time was now to clarify, rebrand and highlight our specialties for our business clients. People know us, they know our work and we have aligned our firm to build upon our reputation for success."
For over 35 years, partners Jeff and Kathy Groob and their firm have provided marketing and public relations services as well as political fundraising, campaign strategy and public affairs consulting. "Our growth and future lies in the business arena; it's where we are best suited and have a measurable track record of success," added Groob.
The firm's new website, Groob.com, highlights capabilities and their experience in marketing, public relations and growth strategies for private business and non-profit organizations. "We are well-positioned to move forward with helping companies grow," said Partner Kathy Groob. "Today's organizations are doing more with less and looking for outside partners to develop a strategy for growth. We have an over 35-year track record of success we can offer to companies looking for a modern, technology-driven approach to communication and growth."
In addition to marketing and public relations services, the Groob firm offers a strategic planning and leadership development model that has been utilized by many of their clients. In addition, the firm works with boards on strategy and development, ethics and accountability assessment.  "We are working hard to communicate our complete realm of service capabilities to our clients locally and beyond our regional borders," said Kathy Groob. "We have worked with national clients and organizations with multi-state markets. And in the Greater Cincinnati region, we are seeing explosive growth. Our firm is well-positioned to work with these dynamic companies and organizations."
Former senior staff member for Congressman Ken Lucas, Angie Cain, is also a leader in the firm, utilizing her experience in economic development, public affairs, finance and fundraising for the firm's clients. Angie was appointed by Governor Steve Beshear to serve on the Board of Directors for Kentucky Educational Television (KET).
The partners are well-known throughout Kentucky and the Greater Cincinnati region for their public work. Jeff Groob recently served as chairman of the Gateway Technical College Board of Directors and Kathy Groob was a former Fort Mitchell City Councilwoman who ran for the Kentucky State Senate and was appointed to Kentucky Governor Steve Beshear's transition team. Jeff and Kathy Groob are residents of Covington Kentucky and have three children.
For more information, visit https://groob.com.